| | |
| --- | --- |
| Posted on March 10, 2016 at 2:00 PM | |
"Preach the gospel, and if necessary, use words"
That's a phrase loosely attributed to St. Francis of Assasi. It's kinda controversial actually.  Us... we love it because words mean less and less these days. Society seems to be more about 'telling' and less about 'showing'.   From the political controversies all over TV to the local church people are quick to share their opinion (or spread it on Facebook) but are slow to be the change they want to see.  For us, it has become evident throughout our time here that showing is so much more effective.  We are beginning to find this true in all facets of our life. Our kids here in Rio San Juan don't need more religious people yacking God AT them.  There are plenty of religious groups here screaming (yes literally) about Jesus.
What our kids need, and really respond to is God being SHOWN to them.  Not a spoken love but a demonstrated love.  It is amazing what happens when people actually live out their faith and become Jesus in the flesh instead of just talk about their belief in some guy named Jesus.  
We had an incredible mission team visit us this week. They were all about 'showing' our kids Jesus. It was inspiring to watch a group take the part of the Bible about being hands and feet literally.  This team lit our missionary fire and gave us strength and encouragement for months to come. If they used words, I'm pretty sure their love language was:
TIME
PLAY
HUGS
SHARE
EYE CONTACT
LAUGH
SNACKS
HIGH FIVES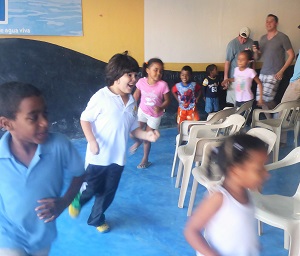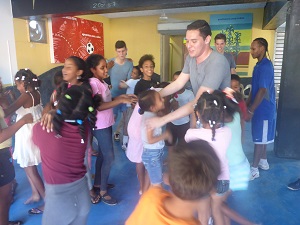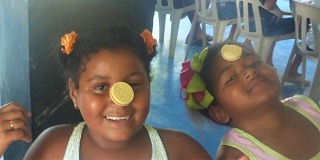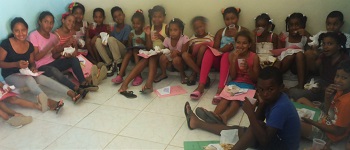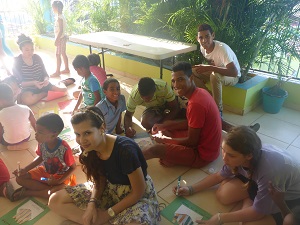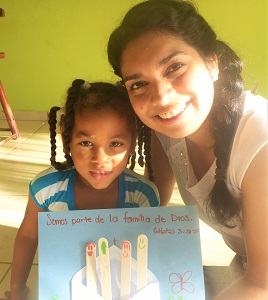 Our ministry is growing but also being refined. Our student leaders are doing an incredible job running Club Chiquito on their own. Our main efforts these days are keeping them in line
  How hard is that?
We have an incredible group of supporters who I only wish wish wish could experience this place and these beautiful young children. Thank you for going and being and doing with us!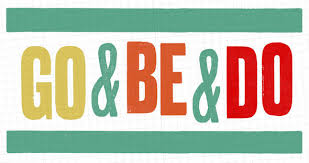 Categories: None