| | |
| --- | --- |
| Posted on December 1, 2015 at 7:35 AM | |
Hello friends,
What an interesting rollercoaster of days. It is difficult to truly appreciate this until it's done from afar. First we have a great holiday (one of our favorites) Thanksgiving. A day to be intentional about being thankful – something that is surprisingly difficult in our hustle & bustle world. Then we roll right into Black Friday and Cyber Monday where we buy more than the GDP of most countries in order to fill our consumeristic needs and overindulge while going broke to save money. Then comes Giving Tuesday…
As you are all waking from the craziness of the past holiday weekend we encourage you to consider our ministry. Club Chiquito and our many other programs provide a safe and loving place for the impoverished kids of Rio San Juan, Dominican Republic. We cannot do it without you. We know that we are truly the blessed ones, having the opportunity to be your hands and feet here in the DR. Thank you for loving, caring for, praying for, and financially supporting the least of these.
Deductions are tax deductible – Click "Giving" at the top or Click HERE.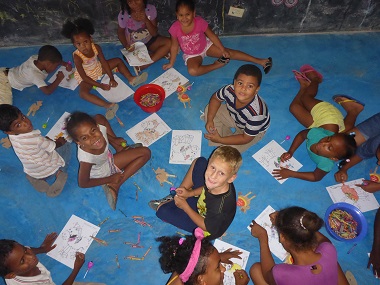 Categories: None