| | |
| --- | --- |
| Posted on September 11, 2015 at 10:35 AM | |
Hello friends,
Looking back over the past few months and to our last blog reminded me of a podcast we listened to recently. It discussed the different types of tired. There is physically tired – where you are just worn out and your body hurts. There is mentally tired – where your brain is cooked and you are worn down and exhausted from pushing yourself mentally. Then, there is Eucharist tired – where you are just worn out, beat up, and overall exhausted from pouring into others. Eucharist tired is the type of tired you get from doing your part of God's mission to the world. We all experience it from time to time. Even though we may be in the great place that God has intended us to be, we can still get beat down and worn out. That was the type of tired our family was when we went back to the states in July. We stepped foot on American soil feeling dirty and carrying a few diseases that we care not to talk about  
  Thanks to so many great friends, family, (antibiotics) and awesome supporters pouring into us and building us back up – we are recharged and READY TO HIT IT HARD! Thank you for caring, for listening, asking, and for supporting. You know who you are – the ones who invited us in, took us out to dinner, grabbed a good beer, or just listened.
Because of the support we received we are back here in the DR and are already hitting the ground running (the very "hot" ground – why do we always transition to this island in August)  
 Club Chiquito has officially started again for the school year and we are excited about taking this program to the next level and getting to know many of the kids you support even better (although maybe without contracting impetigo this time)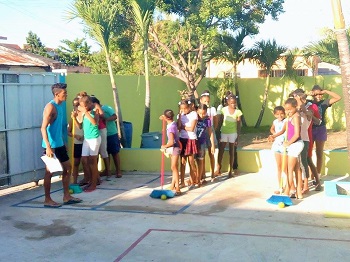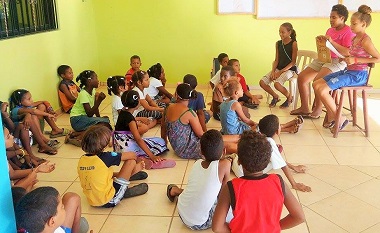 Along with our normal Club Chiquito, we loaded our plates with a few other things. This year we are hosting a study hall for the Manna Christian School students in the community center. This is not only a great time for them to accomplish their homework, but is an opportunity for us to take some of the students aside for some mentoring time and to dive a little deeper into the Dominican way of life. Club de Chicas Respetuosas will begin next week and Club de Chicos de Dios will reconvene this Saturday. Ryan is teaching a leadership course to the Manna Christian School seniors this semester (who knew all those years of Air Force professional military education would pay off).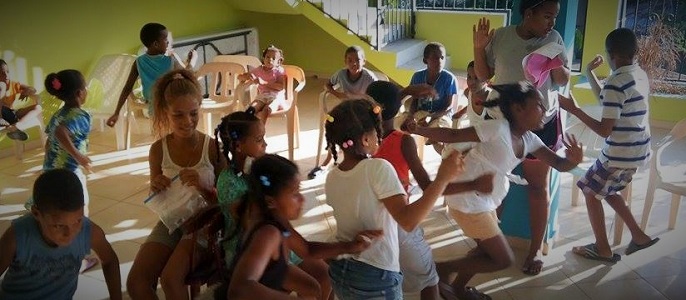 Thank you again for all those of you poured into us and were a "good gift" (Eucharist) to us while we were in the states and as always – Thank you to our supporters who are making this possible. If you would like to partner with us on this journey, please click "giving" at the top of this page.

Categories: None