| | |
| --- | --- |
| Posted on May 14, 2015 at 10:05 PM | |
Hello friends. Thanks to our faithful supporters we've managed to again expand our programs here at Centro Cristiano. In continuing to ask the question – "what is Good News" for our community we opened our school of English last week with 12 students and one stellar director, Carlitos. English is so important here. There are not many jobs to be had, let alone good jobs. If you know English, then you've already made your way to the front of the line.
Carlitos is a senior and about to graduate from our Manna Christian School and will be heading to college in Santiago this fall. He's described by other missionaries here as a 'rock star'. We are so proud of this man (because that's what he is now) for taking so much initiative and leadership in serving his community. Carlitos is the type of person who follows God with a fervor that is unique among his age group. He knows that God has blessed him so that he can be a blessing to others here in Rio San Juan.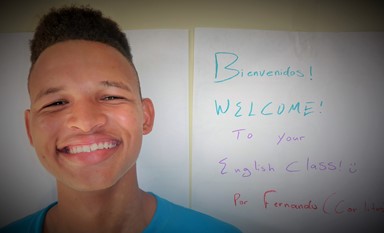 Speaking of Manna Christian School. This ministry began 4 years ago and is about to graduate its' first class. Many are sponsored to head to college this August. If I gave you a glimpse of teenagers around the DR, this would be what they DO NOT usually look like: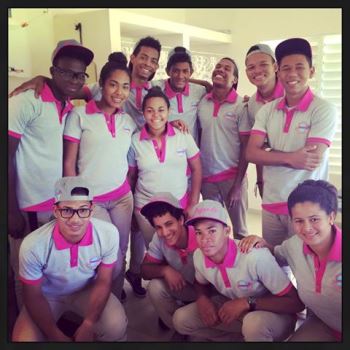 Can you just see the light radiating from them? It's blinding. This community could really use more of what you see here. We know that hope will spread as these stellar young women and men evenually return to their communities not only with a great education, but with hearts that are after God's own.
Our programs help feed into the school and we are proud to tell you that 4 of 'my' girls from our girls club, Club de Chicas Respetuosas, will be starting at Manna Christian school this fall. All of these girls need sponsorship of course, but particularly we've got our eye on one special little character (and she IS a character) named Dileimy. She's grounded, has a sweet spirit and is a huge help in our Club Chiquito program. She lives with her mom in one of Rio San Juan's most poverty-stricken areas. She has a wonderful extended family (Carlitos above is her cousin) and prays to God like no other 13 year old I've met.  It is our goal for our ministry to support Dileimy through her 4 years at Manna where she will be mentored to grow into a strong Christian leader. Her tuition will be $150/mo. Would you partner with us in helping to rewrite her story and supporting this effort? (Please select 'giving' above).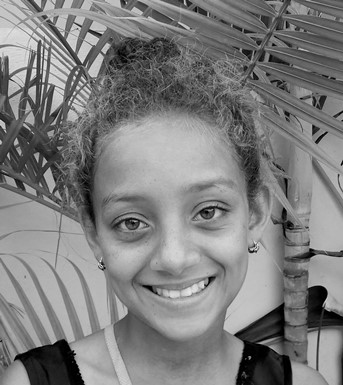 Our Club Chiquito after school program is thriving. We are excited to host many mission teams this summer. In store: lots of hugs and snacks!  Here's a great pic of some boys we like to call our "Wild Ponies". Seriously, they were WILD back when we started in August. We couldn't even get them to sit down never mind stop throwing fists. Through lots of talks, consequences and hugs they seem to just get it now. We have been very excited to see stories of God's hope and some lessons in character help turn their stories from pain and darkness to hope and a future. Not only that, but as we've grown to know them they've become respectful and dare we say….loving.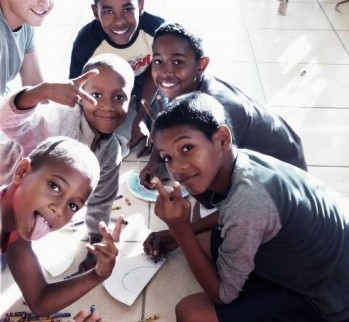 Categories: None