| | |
| --- | --- |
| Posted on December 28, 2014 at 12:25 AM | |
Yes, we're here! Seems like every Anglo has left the island so we imported our own. Our dear friends who we call Aunt Vicki and Uncle Ken are visiting for Christmas. It's always nice to see someone from the USA, but it is quite fantastic to host people who are willing to serve with a smile and are encouraging at every turn.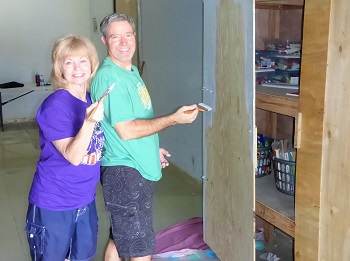 Ken and Vicki are part of a distinguished group of friends who brought/sent us all kinds of goodies so that we could have a Christmas party and distribute little gift bags to about 85 kids this week. Many of our kids will not receive any gifts or experience any type of traditional celebration of Christmas. You can tell from their smiles that these presents mean the world to them. Though it is only a small gift, these kids now know that someone actually cares about them and even more importantly they can associate our lessons about Jesus to feelings of comfort, joy and love. Absolutely priceless smiles: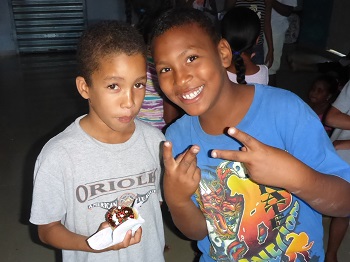 We pray you are enjoying the peace of Christmas and the so very many blessings God has provided. As we are celebrating our first Dominican Christmas, we have been contemplating its real meaning. When culture isn't running you over with the consumerism message, the message of Christmas comes through a little more clearly. We pray as the craziness of the Christmas season winds down you will have the opportunity we have had to reflect on the Incarnational miracle of Jesus and the lifestyle that calls all Christ-followers toward. It is truly amazing what these little Dominican friends have taught us over the past few weeks.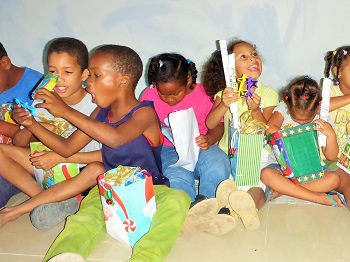 We are excited to tell you that in January we will be growing our ministry. Ryan will be working with the teenagers of Rio San Juan, helping to facilitate a weekly devotional/fellowship in the café at the back of the community center. Sandy will be ministering to a group of 11-13 year old girls where we'll have 'girl's night' once per month in the same café. I know a lot of our friends are screaming – WHAT! TEENS! What's weird is that teenagers are SO NOT our people group in the USA, but our Dominican teens (and kids for that matter) are very different and are a special group with whom we feel called. We are excited to watch these teens grown into the leaders we see within them and are looking forward to sharing stories of mentorship, discipleship, and a little crazy Dominican fun with you next year.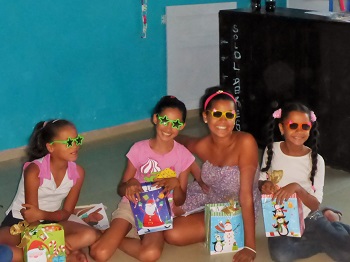 Our supporters are simply inspirational. We kicked this mission off in August, and we appreciate the trust, love and encouragement they have provided. We are thankful to report that last week we were blessed by a couple who will be supporting our snacks AND craft budget every month. If you would like to be a blessing to kids that really really need to know that they are SO loved by God, please select giving at the top. Your donation is tax deductible. (2014 is almost over!)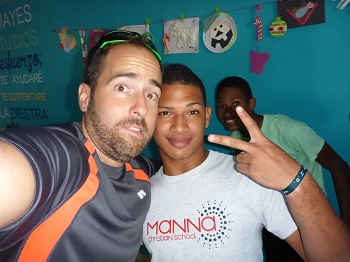 Categories: None