| | |
| --- | --- |
| Posted on December 2, 2014 at 6:20 AM | |
It's giving Tuesday, a day to celebrate generosity and a day to give. We encourage you to consider our ministry which provides a safe and loving place for the impoverished kids of Rio San Juan, Dominican Republic. Donations are tax deductible.
Jessica.
Many of you have asked about Jessica, our first little friend in the Dominican, and the subject of our first blog post. She is the 9 year old girl that sells popcorn on the streets during the day and sleeps in a not-so-great place at night. Today we (Manna Ministries) showed up at her school for the Magi Christmas celebration. It was nuts and although there were at least one ZILLION children, who was first to take my hand? Little Jessica. She was excited for me to meet her teacher and immediately dragged me there. I could tell by her smile that her teacher is a huge blessing in her life. I asked her if Jessica is a good student and her teacher just BEAMED with pride, 'oh yes SHE IS!' I asked Jessica why I hadn't seen her at the center and she gave me the usual shrug off. I asked if it was because she had to work and she nodded yes. For some reason she can't ever seem to look me in the eyes during this conversation.
Today we had 92 kids at the center. Of course Jessica was not there because she was out selling popcorn. About half-way through our event Jessica was peaking in the window with her tub full of popcorn. We just couldn't take it anymore. We paid for all of the popcorn and yanked her in just so we could get back some bit of her childhood for at least one hour. She had a great time and I just pray she felt a little bit of God's love through it all.
My mother in law has had a heart for little Jess since she first learned her story. Here they are, happy girls: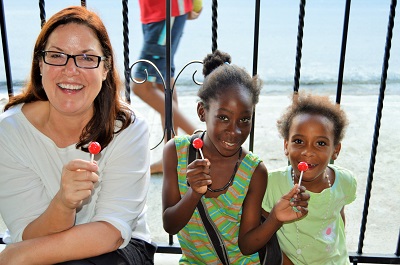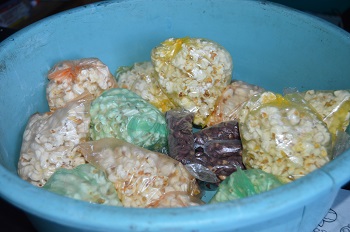 Magi Christmas photos: For most of these kids this is the only gift they will receive this year.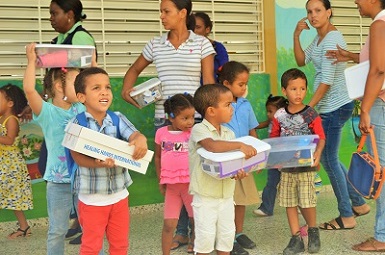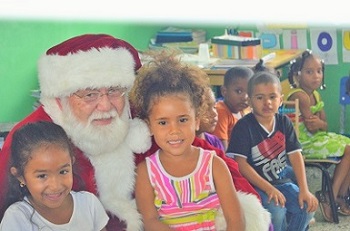 Best Time of The Year!
       Santa and his Angels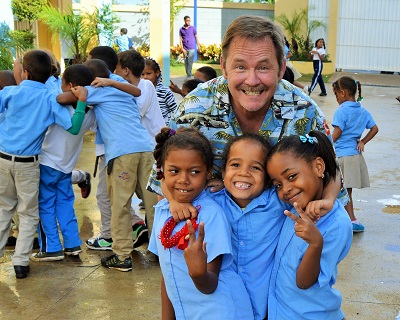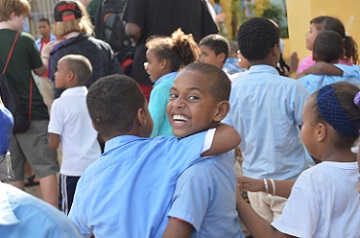 Ryan's Dad and His New Fan Club
        Beautiful
 These kids are blessed because our incredible supporters chose to be a blessing to them. We need your partnership. Our ~600 sq' space is overloaded and we would like to put concrete in our yard which measures about another ~800 sq' and use this for games and lessons. This will cost ~$2000k. Other needs are our craft budget which runs $40/mo and the snack budget which costs $50/mo.
Thank you so much for your encouragement, prayers and financial support. If you would like your tax deductible donation to support our program please click giving at www.truesonmission.com.
We make a living by what we get. We make a life by what we give – Winston Churchill
Categories: None