| | |
| --- | --- |
| Posted on October 30, 2014 at 8:50 AM | |
Nope not a typo. If you look up Sanky Panky on wiki, it has some sexual connotations but around our community it is what is loosely referred to as a Dominicans taking advantage of a gringo (if you don't know what a gringo is then wow you are really gringo). There are actual movies made here in the Caribbean about it. Generally the plot revolves around a latino man in search of an older gringa woman to take care of him. So funny and popular that Sanky Panky 2 just arrived in theaters!
I'm struggling with cultural differences. DUH, you say! Of course you are, it's a struggle for every missionary in the foreign field. But, what I mean is I think I am struggling more with my culture than theirs. Example:
We've written a lot about need in our past few posts. Our predecessors told us that the biggest challenge will be deciding who to help. Everyone needs help and they will ask for it. Sometimes it's hard not to feel like a walking-talking ATM machine. Occasionally you feel like you are playing a lead role in 'The Sanky Panky'.
We have an electrician named Bruno. I LOVE BRUNO. He helps us with anything and at a moment's notice. Even when I am in town waiting for Ryan, he'll sit and wait with me, stop traffic and open my car door. A few weeks ago I told Ryan, I LOVE BRUNO, I don't know what I'll do if he ever pulls the Sanky Panky…
Two hours later. 'Sright…Bruno needs $10…emergency and all that. Ryan gave it to him, he said he'd pay it back, but that was a while ago. My heart was broken.
We talked the situation over with a few friends who have lived here for a long time. Four friends, four opinions:
1) Yes it's the Sanky Panky
2) He probably looks at it like an advance for work
3) It's probably a compliment, he looks at you like family, borrowing money is not a big deal here
4) It means you are friends, and he sees your house/car and knows $10 is not a lot for you
Instead of picking apart Dominicans, maybe I needed to do some introspection. Let's face it, in the USA asking for money is TABOO. Really, does a relationship get more awkward than when money is involved? Raising financial support is the biggest barrier in getting missionaries to the field. (Not the money, the asking for money) and personally I know it is uncomfortable. Why are we so hung up this? Just because we understand something from a perspective doesn't mean it is correct. As we try to gain access into this community-centered culture some of our paradigms feel like they need a shift.
That is just one of a lot of cultural differences we are processing. Some of these things we will likely never overcome because they are so ingrained in us – but why? It is easy to just think we have cultural norms figured out because we come from the 1st world. However, the developing world has a lot to teach and we are just getting started.
Back to need. Kind of wacky switching from Sanky Panky to Oswald Chambers who said:
A missionary is someone sent by Jesus Christ just as He was sent by God. The great controlling factor is not the needs of people, but the command of Jesus. The goal is to be true to Him— to carry out His plans.
Ryan and I have always said we give when we feel God pressing on our heart. So for our ministry, and otherwise we are prayerfully going forward with our focus on the command of Jesus.
At the end of the day we are blessed with these smiles which tear down all cultural barriers. Things are going well at the community center, and we are enjoying getting to know each and every kid. We love that some of you have been asking about the kids by name! Thank you to our supporters who just bought us a new SAFE floor that will be installed in Dec/Jan. (Yes it takes a month here). If God is pressing on your heart to support this mission, please select giving above. I promise, no Sanky Panky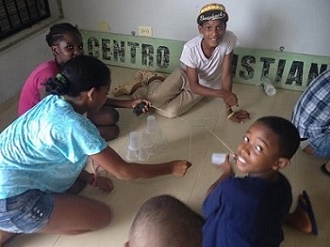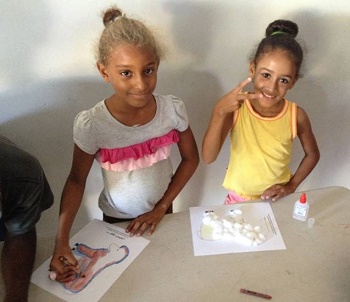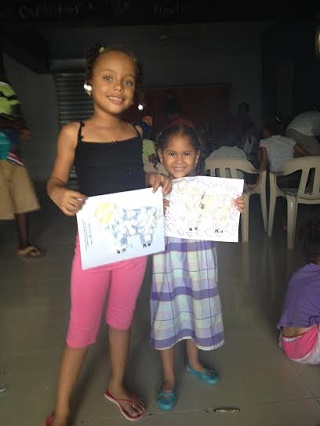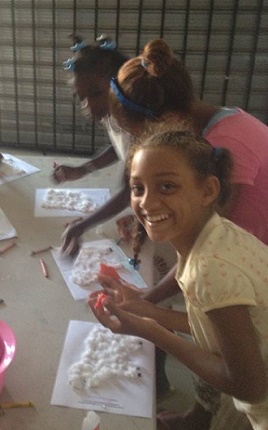 Categories: None