| | |
| --- | --- |
| Posted on October 6, 2014 at 10:45 AM | |
Hello friends!
We have just finished week 2 of the re-opening of the community center in Rio San Juan, and through each child we have met, it has been a great blessing. We are so thankful that we get to be your boots on the ground and love on these great kids. After talking with the principal of the local elementary school, the mayor of Rio San Juan (RSJ), and our leadership team, we have been focusing on two main areas. First, building the foundations of discipleship for our young crowd and second, helping develop children of character.
We have a special place in the center where each week we display the name of a child who has exemplified good character. This is how we met Francisco. Francisco was one of the first kids in the door on our opening movie night and has been the first person in line every day our doors have been open since. He is always ready to give us a high-five or make a joke while waiting 45 minutes for us to open. We do not yet know much about Francisco's family life, but we see him playing in the streets every day in RSJ, many times without shoes. He doesn't seem to smile much until he sees our doors open – then the grin pops out and his great smile shines through.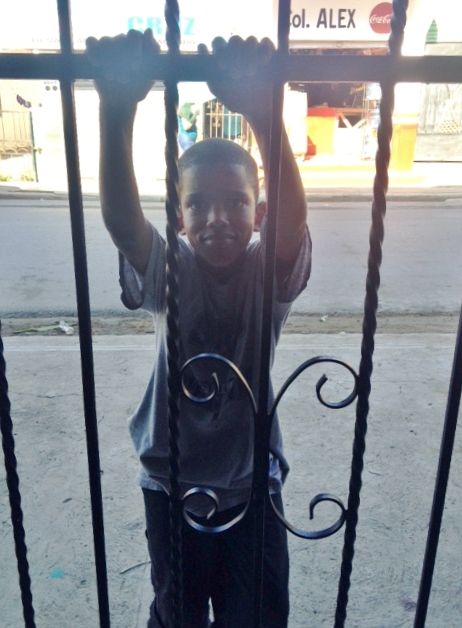 The day of our first event there was a lot of craziness. Of course we met Francisco as he was waiting for the doors to open, but then we noticed that he was standing out among the kids who were paying attention and really engaged in our event. At the point we were attempting (with our meager Spanish) to have the kids cleanup we noticed Francisco leading the charge. He was the first person to start, the only kid to help, and the last person to finish cleaning. Along the way some of the other boys were giving Francisco a hard time for helping us, but he didn't mind – he just smiled and kept on helping. Thus, Francisco was named our first "Niño de Carácter." You should have seen the smile on his face as Sandy announced his name and gave him a small prize. Now, he points to his name every day and smiles and says: 'Soy un niño de carácter!' (I'm a kid of character).

Thank you partners for making the outreach center a place that Francisco can not only learn to be a Niño de Carácter, but a place where he learns that God loves him more than he could ever know.
We need more partners! Our facility is in worse shape than we expected. Our floors are treacherous, some of our space is unusable due to lack of care and anything that was left for us to use for the kids has disappeared between our arrival and when the last missionaries went home. To be blunt, WE NEED YOUR HELP financially. We currently have enough money to keep the doors open and the lights on, but not enough to make our program excellent. If you would like to engage with us or if you know a person or organization that would like to help support the cause of loving these children in RSJ, please partner with us. To partner financially, select giving at the top of this webpage. If you would like to help with something specific so as to be certain of where your financial support is going, top ministry needs are below. Feel free to email us at TruesOnMission@gmail.com so we can target your gift.
1. Plastic Tables – 8 ($45 ea)
2. Projector for movies – ($400)
3. Supplies for crafts and games (1 month supply) – ($40)
4. Repair of main center floor ($650)
Categories: None